KONSULTAN ISO 14001
Phitagoras Consultant dipercaya oleh Tripatra Engineers and Contractors dalam memberikan jasa konsultan ISO 14001 Implementasi Sistem Manajemen lingkungan berdasarkan ISO 14001:2004.  Program konsultan ISO 14001 tersebut dipimpin oleh Senior Consultant Phitagoras yaitu bapak Thomas Hidayat Kurniawan yang sudah berpengalaman dalam memberikan training/audit/serta penerapan Sistem Manajemen ISO 9001, Pelatihan ISO 14001, OHSAS 18001 / SMK3 dan  ISO 22000 serta Sustainable Forest Managemen (SFM) dan Chain of Custody (CoC). Beliau adalah seorang Quality Management System Auditor, certified by IRCA (Certified Number LA 485).  Dimana klien yang pernah ditanganinya sudah lebih dari 100 perusahaan dari berbagai bidang usaha.
PROGRAM KONSULTAN ISO 14001
Program Konsultan ISO 14001 tersebut dimulai dengan training Awareness ISO 14001:2004 terhadap seluruh HSE department dan dan bagian terkait dengan penerapan ISO 14001:2004. Training ISO 14001 tersebut dilaksanakan pada tanggal 13 – 14 Oktober 2009 bertempat di Training Room PT. Tripatra Engineers & Contractors.
PT. Tripatra sudah menerapkan dan mendapatkan sertifikasi Sistem Manajemen Kesehatan dan Keselamatan Kerja berdasarkan SMK3 Depnaker dan OHSAS. Sehingga dengan penerapan Sistem Manajemen Lingkungan berdasarkan ISO 14001:2004 akan dapat melengkapi penerapan HSE Manajemen Sistem di perusahaan.
Semoga program konsultansi penerapan ISO 14001:2004 dapat berjalan lancar sehingga PT. Tripatra Engineers & Contractors dapat meraih Sertifikat ISO 14001:2004.
Dimana program Konsultan ISO 14001 oleh Phitagoras terbagi menjadi beberapa tahap sebagai berikut:
Fase Initial Assessment oleh Konsultan ISO 14001
Fase Training ISO 14001 dan Sistem Dokumentasi
Fase perencanaan dan pengembangan sistem manajemen Lingkungan berdasarkan ISO 14001:2004
Fase Training Audit Internal Sistem Manajemen Lingkungan berdasarkan ISO 14001
Fase Penerapan Sistem Manajemen Lingkungan berdasarkan ISO 14001:2004
Fase Final Assessment ISO 14001
Jika perusahaan bapak/Ibu tertarik untuk menggunakan jasa kami dalam jasa konsultan ISO 14001, penerapan sistem manajemen lingkungan berdasarkan ISO 14001: 2004, silahkan menghubungi konsultan ISO 14001 dengan menggunakan form dibawah ini.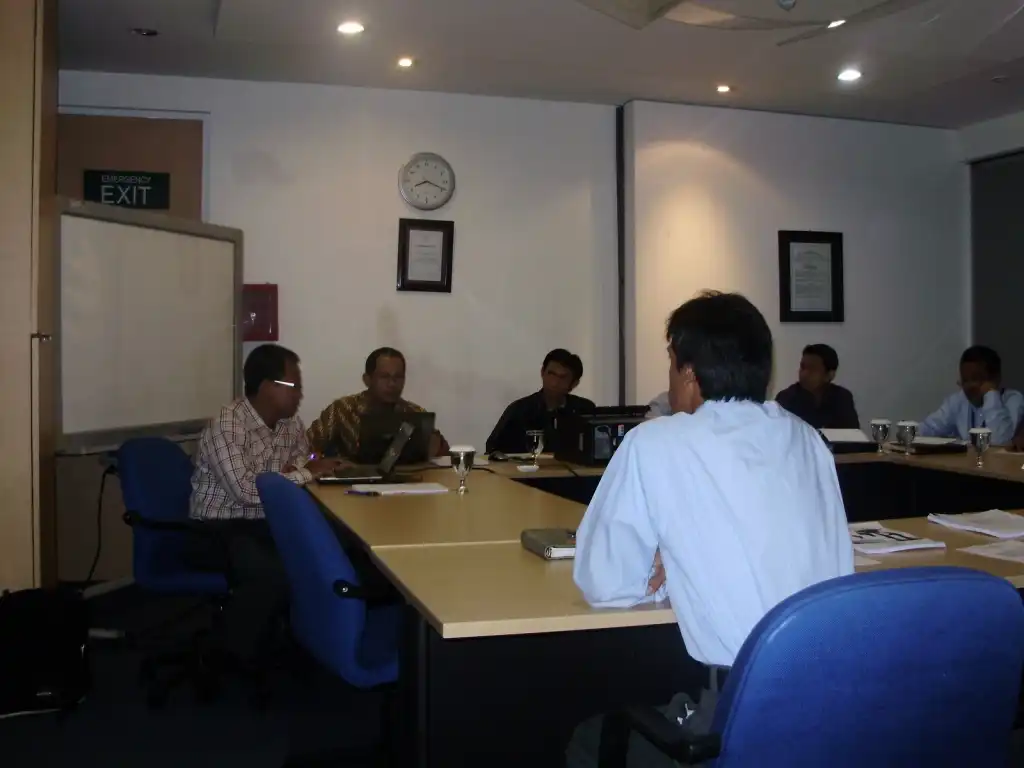 Share on Whatsapp