PELATIHAN ISO 14001:2015
Seperti halnya semua sistem manajemen, secara periodik ISO 14001 harus melalui proses review yang komprehensif. Sehingga dalam perjalanannya, Sistem Manajemen Mutu berdasarkan ISO 14001 telah mengalami dua kali revisi, yaitu di tahun 1996 dan 2004. Saat ini, standard ISO 14001 terbaru versi 2015 telah terbit pada tanggal 15 September 2015.
Pelatihan ISO 14001:2015 ini akan mengarahkan dan memberi kepahaman kepada peserta dalam menyiapkan dan menyusun dokumentasi yang teruji sebagai dasar penerapan dan evaluasi, serta strategi penerapan Sistem Manajemen Lingkungan ISO 14001:2015 bagi perusahaan yang berkomitmen menghasilkan produk dan jasa yang ramah terhadap lingkungan
GARIS BESAR PROGRAM PELATIHAN ISO 14001:2015
Pengenalan Sistem Manajemen Lingkungan
Perbedaan prinsip Sistem Manajemen Lingkungan ISO 14001:2015 dengan ISO 14001:2004
Perubahan mendasar Sistem Manajemen Lingkungan ISO 14001:2015
Transisi implementasi dan langkah – langkah dalam menerapkan ISO 14001:2015
Mampu mengidentifikasi persyaratan ISO 14001:2015 dan perbedaan ISO 14001 versi 2004 dan ISO 14001 versi 2015
Memahami apa yang harus direvisi dalam Sistem Manajemen Lingkungan yang sudah diterapkan sekarang untuk memenuhi persyaratan ISO 14001:2015
Memahami perubahan utama ISO 14001:2015
Mampu merumuskan action plan untuk penerapan ISO 14001:2015
Mampu melakukan persiapan resertifikasi ISO 14001:2015
SIAPA YANG PERLU MENGHADIRI PELATIHAN ISO 14001:2015 ?
Manajer Lingkungan
Management Representative dan tim ISO 14001:2015
Organisasi yang sudah menerapkan 14001:2015
Tim Internal Auditor ISO 14001:2015
Siapa saja yang memiliki minat dalam implementasi perubahan ISO 9001:2015, termasuk yang terlibat pada divisi Environmental, HSE, QA, HRD, Training & Development
TRAINER PELATIHAN ISO 14001:2015
JADWAL TRAINING ISO 14001:2015 tahun 2019
Jakarta, 12 – 13 Februari 2019
Jakarta, 11 – 12 April 2019
Jakarta, 2 – 3 Juli 2019
Jakarta, 13 – 14 November 2019
INVESTASI PELATIHAN ISO 14001:2015
Rp. 5.000.000,- Rp. 3.999.000 (Harga Normal)
Rp. 3.499.000,- (Pendaftaran & Pelunasan 1 minggu sebelum training)
Gratis orang ke 5, untuk pendaftaran 4 orang dari satu perusahaan
Fasilitas Training: Modul Training yang berkualitas (hardcopy dan softcopy), Training Kit, Tempat training yg nyaman di hotel berbintang, Makan Siang, coffee / tea break, Sertifikat, Foto bersama seluruh peserta
Gratis orang ke 5, untuk pendaftaran 4 orang dari satu perusahaan
LOKASI PELATIHAN ISO 14001:2015
Untuk melihat lokasi training silahkan klik disini
FAQ ( Frequently Asked Question)
Silahkan klik link ini atau link Frequently Ask Question untuk mengetahui pertanyaan – pertanyaan yang sering dilontarkan seputar Training yang kami selenggarakan.
Foto Training ISO 14001:2015, Understanding and Implementing the Changes Yang Telah Berjalan:
Training Understanding & Implementing ISO 14001:2015, BSD City 2 – 3 November 2016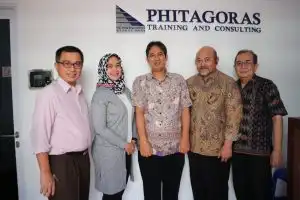 Terimakasih kepada para peserta pelatihan ISO 14001  yg diselenggarakan oleh Phitagoras Training, semoga bermanfaat.
Phitagoras sudah disertifikasi ISO 9001:2015 oleh BSI dengan nomor sertifikat FS 669848 dan OHSAS 18001:2007 dengan nomor sertifikat OHS 669850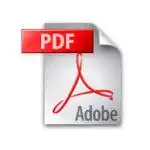 Download Silabus Training ISO 14001:2015