Training RSPO ISPO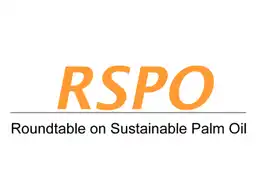 Training Pengelolaan Kebun Sawit Lestari berdasarkan RSPO (Rountable on Sustainable Palm Oil) Dan ISPO (Indonesian Sustainable Palm Oil)
Perusahan atau organisasi membutuhkan penerapan RSPO Dan ISPO untuk berbagai keperluan, diantaranya :
1. Supermarket terbesar di Swiss "Migros" hanya membeli minyak sawit dari perusahaan yang memperhatikan kelestarian lingkungan, dan WalMart melakukan diskriminasi harga terhadap produk kosmetik menggunakan produk turunan minyak sawit
2. Beberapa bank yang menjadi pendukung dana pengembangan industri kelapa sawit tidak akan memberikan bantuan finansial kepada pengusaha kelapa sawit atas dasar isu lingkungan. NGO akan menekan sumber dana lain untuk melakukan hal yang sama
3. NGO melakukan kampanye secara internasional untuk mencegah kerusakan lingkungan oleh industri kelapa sawit
4. Memenuhi kewajiban menerapkan ISPO sesuai dengan PERATURAN MENTERI PERTANIAN NOMOR 19/Permentan/OT.140/3/2011, bahwa Perusahaan Perkebunan Kelapa Sawit dalam waktu paling lambat sampai dengan tanggal 31 Desember 2014 harus sudah melaksanakan usaha sesuai dengan ketentuan Peraturan ISPO
Phitagoras bermaksud untuk menyelenggarakan Training RSPO ISPO: Implementing and Documenting RSPO (Rountable on Sustainable Palm Oil) and  ISPO (Indonesian Sustainable Palm Oil) supaya perusahaan dapat memenuhi kebutuhan perusahaaan dan pemenuhan regulasi pemerintah tersebut sekaligus menyediakan, mengimplementasikan dan memelihara Sistem
MATERI TRAINING RSPO ISPO
1) Dasar – dasar RSPO Dan ISPO : Kebutuhan Dan Masalah Perdagangan Sawit Dan CPO , Lingkup RSPO Dan ISPO, Manajemen Perkebunan, dan Manfaat RSPO Dan ISPO
2) Pemahaman Persyaratan RSPO Dan ISPO : Prinsip Prinsip RSPO Dan ISP , Pemahaman per Kriteria Dan Indiikator RSPO Dan ISPO , Integrasi antara RSPO Dan ISPO , Pedoman Penerapan dan contoh penerapan pendekatan ISO 14001, OHSAS 18001, ISO 9001 dan PDCA, Sertifikasi RSPO Dan ISPO
3) Penyusunan Program Kerja RSPO Dan ISPO : Gap analisys, Lingkup Program Kerja, Metode penyusunan program RSPO Dan ISPO pendekatan ISO 14001, OHSAS 18001, SMK3 PP No 50 2012 dan ISO 9001
4) Teknik Penyusunan sistem dokumentasi RSPO Dan ISPO; Prosedur/SOP Dan Instruksi Kerja, : Tahapan Penyusunan Dan Pengembangan SOP , Teknik Menentukan Judul Dan Lingkup SOP, Isi dan Komposisi SOP, Teknik Penyusunan Kalimat Efektif, sederhana dan aplikatif, Penentuan Format SOP, Pengesahan SOP, Pengembangan SOP
METODE TRAINING RSPO ISPO
Training RSPO ISPO dijalankan dengan metoda :
1. Penyampaian materi (dengan tulisan, gambar,foto, video)
2. Diskusi
3. Contoh Penerapan
4. Studi Kasus
5. Workshop/simulasi
MANFAAT TRAINING RSPO ISPO
Setelah mengikuti Training RSPO ISPO ini, diharapkan peserta training RSPO ISPO akan dapat
1) Memahami persyaratan RSPO berdasarkan Prinsip, Kriteria Dan Indikator RSPO
2) Memahami persyaratan ISPO berdasarkan Prinsip, Kriteria Dan Indikator ISPO
3) Peserta memahami Penyusunan Program Kerja RSPO Dan ISPO
4) Mampu melakukan Gap analysis RSPO Dan ISPO di perusahaan
5) Mampu menyusun sistem dokumentasi RSPO Dan ISPO ; Prosedur/SOP Dan Instruksi Kerja ,
6) Menyediakan, mengimplementasikan dan memelihara Sistem Manajemen RSPO dan ISPO
JADWAL TRAINING RSPO ISPO Tahun 2013
Jakarta, 5 – 6 Maret 2013
Jakarta, 11 – 12 Juni 2013
Jakarta, 17 – 18 September 2013
Jakarta, 12 – 13 November 2013
SIAPA YANG HARUS MENGIKUTI TRAINING RSPO ISPO INI?
Yang harus mengikuti training RSPO ISPO ini diantaranya adalah: Wakil Manajemen , Tim pengendali Dokumen, Tim RSPO/ISPO, Manajer HSE, Manajer QHSE, Manajer Kebun, Manajer PKS, Manager, Supervisor, Engineer, Praktisi di bidang continuous improvement/ produksi & operasi dan semua pihak yang terkait dengan RSPO Dan ISPO.
DURASI TRAINING RSPO ISPO : Two Days : 08.00 – 16.00 WIB
TRAINER TRAINING RSPO ISPO
Senior Consultant Phitagoras
INVESTASI TRAINING RSPO ISPO
Pendaftaran per peserta Rp. 3.999.000,-
Pendaftaran & Pelunasan 2 minggu sebelum training Rp. 3.749.000,-
Fasilitas Training RSPO ISPO : Quality training material (hardcopy and softcopy), Quality training kits: Goodie Bag, Tshirt, Agenda, CD, Convenient training facilities in four or five stars hotel, Lunch per day, morning and afternoon coffee / tea breaks for along the training, Certificate, Photo bersama peserta training RSPO ISPO
Gratis orang ke 5, untuk pendaftaran 4 orang dari satu perusahaan
LOKASI TRAINING
Arion Swiss-Belhotel Kemang ( ex Grand Flora Kemang ) Jalan Kemang Raya no. 7 Kebayoran Baru Jakarta 12730 DKI Jakarta, Indonesia Tel +62217198000 Fax +62217190088
Website: http://www.swiss-belhotel.com/Indonesia/Jakarta/jakarta-kemang.
Lokasi Hotel Tempat Penyelenggaraan Training dapat dilihat disini
FAQ ( Frequently Asked Question)
Silahkan klik link ini atau link Frequently Ask Question untuk mengetahui pertanyaan – pertanyaan yang sering dilontarkan seputar Training yang kami selenggarakan.
Phitagoras sudah disertifikasi ISO 9001:2015 oleh BSI dengan nomor sertifikat FS 669848 dan OHSAS 18001:2007 dengan nomor sertifikat OHS 669850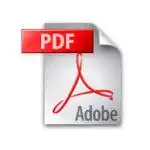 Share on Whatsapp