MENGAPA MEMILIH PHITAGORAS?
Berdiri sejak tahun 2003, Phitagoras merupakan PJK3 Resmi Kemnaker dan satu – satunya QHSE Training & Consulting di Indonesia yang sudah memiliki sertifikat ISO 9001:2015 & OSHAS 18001:2007 dari British Standards Institution (BSI) serta memiliki 3 akreditasi internasional dari NEBOSH UK, CIEH UK dan British Safety Council. Phitagoras juga memperoleh lisensi Tempat Uji Kompetensi BNSP melalui LSP K3 ICCOSH dan LSP OSHE Nusantara.
Penerapan dan Dokumentasi Persyaratan Sistem Manajemen Kesehatan, Keselamatan Kerja dan Lingkungan (K3LH) / HSE (Health, Safety and Environment)
TRAINING HSE MANAGEMENT SYSTEM
Saat ini pengelolaan organisasi tidak hanya bertujuan untuk memenuhi persyaratan mutu / quality layanan atau produk untuk memuaskan pelanggan (customer Satisfaction),namun harus memperhatikan dan memenuhi persyaratan lingkungan hidup (environment) dan kesehatan dan keselamatan kerja bagi para pekerja (Occupational Health and Safety). Untuk itu Organisasi / perusahaan harus melakukan upaya pemenuhan persyaratan Lingkungan Hidup, Kesehatan dan Keselamatan kerja (K3LH)- Health, Safety and Environment (HSE). Pemahaman terhadap persyaratan HSE menjadi langkah awal yang harus dilakukan melalui pelatihan Penerapan persyaratan Lingkungan Hidup, Kesehatan dan Keselamatan kerja (K3LH)- Health, Safety and Environment (HSE).
Phitagoras bermaksud untuk menyelenggarakan training HSE Management System: Penerapan persyaratan Lingkungan Hidup, Kesehatan dan Keselamatan kerja (K3LH)- Health, Safety and Environment (HSE). supaya perusahaan dapat memenuhi kebutuhan perusahaaan sekaligus menyediakan, mengimplementasikan dan memelihara Sistem Management HSE.
TUJUAN TRAINING HSE MANAGEMENT SYSTEM
Pelatihan HSE Management System bertujuan membantu perserta training HSE Management System untuk :
1. Memahami Peran dan pentingnya HSE/K3LH dalam Organisasi/perusahaan
2. Memahami persyaratan persyaratan HSE/K3LH
3. Memahami metoda identifikasi dan pengkajian resiko (HIRARC,JSA,HAZOP)
4. Memahmai metoda identifikasi dan evaluasi Aspek Lingkungan
5. Memahami Proses Penyusunan Tujuan, Sasaran dan program Lingkungan dan K3
6. Memahami peran dan tanggung jawab bidang kerja HSE
7. Mengetahui dasar dalam membangung HSE management system
8. Memahami dasar pengelolaan lingkungan dan waste water treatment
METODE TRAINING HSE MANAGEMENT SYSTEM
Training HSE Management System dijalankan dengan metoda :
1. Penyampaian materi
2. Diskusi
3. Contoh Penerapan
4. Workshop / studi kasus
MATERI TRAINING HSE MANAGEMENT SYSTEM
1. Peran dan Pentingya HSE dalam Organisasi: Masalah pengelolaan Organisasi, Kebutuhan HSE, Peran HSE dalam organisasi, manfaat dan keuntungan adanya pengelolaan HSE
2. Persyaratan Persyaratan HSE: Pengertian HSE, Konsep Dan Persyaratan HSE : ISO 14001, OHSAS 18001, PP NO 50 2012, Peraturan Pemerintah, OHS: Basic Health and Safety, Persyaratan Ergonomi, Persyaratan Health promotion, Pengelolaan Limbah, Sistem Dokumentasi HSE, Pengukuran Dan pemantauan HSE, Manajemen siaga tanggap darurat/Emergency Respond, Behaviour Base Safety, Dasar Dasar CSMS/Pengendalian Kontraktor, Dasar dasar Penyelidikan Kecelakaan/Accident Investigation
3. Metode identifikasi dan pengkajian resiko bahaya K3: Lingkup bahaya K3, Metoda Identifikasi bahaya K3 (HIRA, HAZOP, JSA), Metoda pengakajian resiko Bahaya K3, Workshop/Simulasi/studi kasus
4. Metoda identifikasi dan Evaluasi Aspek Lingkungan: Lingkup aspek Lingkungan, Metoda Identifikasi Aspek Lingkungan, Metoda evaluasi Aspek Lingkungan, Workshop/Simulasi/studi kasus
5. Peraturan Perundangan dan persyaratan lain terkait HSE: Peraturan perundangan bidang Lingkungan hidup/environment, Peraturan perundangan bidang K3/HS dan Persyaratan lain (perjanjian international, konvensi international, persyaratan konsumen dll) terkait HSE
Siapa yang harus mengikuti training HSE Management System ini?
Wakil Manajemen, Manajer HSE, Manajer Lingkungan, Manajer K3LH, Tim HSE, Tim Kelola Lingkungan, Tim K3LH, Safety officer, HSE Supervisor, Manager, Supervisor, Engineer, HSE Administration, Manajer project, Praktisi di bidang HSE dan semua pihak yang terkait dengan proses HSE
Durasi Training HSE Management System: Dua Hari : 08.00 – 16.00 WIB
JADWAL TRAINING HSE MANAGEMENT SYSTEM: Please Call Us
INVESTASI TRAINING HSE MANAGEMENT SYSTEM: Please Call Us
Fasilitas Training HSE Management System : Quality training material (hardcopy and softcopy), Quality training kits: Goodie Bag, Tshirt, Agenda, Flashdisk, Convenient training facilities in four or five stars hotel, Lunch per day, morning and afternoon coffee / tea breaks for along the training, Certificate, Photo seluruh peserta training HSE Management System
Gratis orang ke 5, untuk pendaftaran 4 orang dari satu perusahaan
Silahkan klik link ini atau link Frequently Ask Question untuk mengetahui pertanyaan – pertanyaan yang sering dilontarkan seputar Training yang kami selenggarakan.
Phitagoras sudah disertifikasi ISO 9001:2015 oleh BSI dengan nomor sertifikat FS 669848 dan OHSAS 18001:2007 dengan nomor sertifikat OHS 669850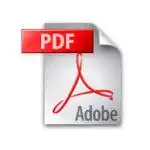 Download Silabus Training HSE Management System