Increasing Manufacturing Profit Through Lego Training
Increasing Manufaturing Profit by "Lego Assembly Line Simulation Training" adalah sebuah design training program terbaru yang diciptakan untuk mem"visualisasi"kan kinerja sebuah Company ke dalam sebuah Simulasi suatu Assembly Line.
Attractive…., itulah sebutan yang paling tepat untuk model training terbaru ini. Karena di dalam training ini para peserta training akan bermain dengan menggunakan lego untuk mengassembly sebuah "product" (ala operator) dengan menggunakan metode dan konsep Plant Manufacturing.
Setelah bermain, para peserta training akan berlatih menghitung berapa Production Cost yang dikeluarkan dalam menciptakan sebuah produk. Selain itu peserta training juga akan akan menghitung Management Index yang lain seperti: berapa Added Value dari sebuah produk, berapa BEP yang dibutuhkan dan berapa persen Profit Ratio yang dihasilkan.
Selain itu lebih detail lagi, peserta training juga akan menghitung Component of Cost dari sebuah "produk" seperti Production Time, Operator Charge, Assembly Processing Cost serta Machine Depreciation.
"Improvement is never Ending". Sebuah pepatah yang patut untuk di implementasikan. Untuk itu, setelah peserta training memahami cara menghitung berbagai Management Index yang merupakan indikasi performance dari sebuah company, peserta training akan di latih untuk melakukan improvement manufaturing cost dari sisi Production Cost melalui "Improvement Metode Kerja" atau dalam bahasa Jepangnya di kenal dengan istilah "Gemba Kaizen".
Production Cost yang rendah adalah merupakan daya saing tersendiri bagi sebuah company yang tidak gampang ditiru oleh company yang lain.
"Creative" adalah salah satu kata kunci yang dapat menjamin kelangsungan hidup sebuah company di masa depan.
Untuk itu, peserta training selanjutnya juga akan diberi bekal tentang apa itu "Value Engineering". Kreativitas yang dikeluarkan setelah memahami Value Engineering akan langsung diimplementasikan ke dalam Simulasi Assembly Line dan tentunya akan dapat dihitung langsung keuntungan yang di dapat melalui Value Engineering. Simulasi dengan memasukkan ilmu "Value Engineering" merupakan Final Project dari training ini.
Karena peserta training ini adalah dari berbagai macam departemen dalam sebuah company maka diharapkan masing-masing peserta training juga dapat lebih memahami proses dan biaya proses dari masing-masing bagian / departemen sehingga secara keseluruhan dapat berkontribusi dalam menurunkan biaya suatu product (COGS suatu product ).
Training ini akan dijalankan dengan metode grup (minimal 2 grup dengan masing-masing grup minimal 5 orang). Dengan adanya metode grouping ini maka suasana training akan lebih hidup karena 2 atau 3 group tersebut akan berlomba siapa yang menang (Profit lebih besar) dalam menjalankan sebuah "Mini Company".
Metode Increasing Manufacturing Profit through Lego Training
• In Class Training / Seminar
• Diskusi Grup / Latihan di Kelas
• Project Simulation (4 kali exercise, Basic – Final Project) dengan menggunakan permainan Lego
Lama Pelatihan Increasing Manufacturing Profit through Lego Training
• 2 hari (14 jam)
Sasaran Peserta Pelatihan Increasing Manufacturing Profit through Lego Training
Increasing Manufacturing Profit through Lego Training patut dihadiri oleh para Manager & Supervisor (minimum) dari berbagai bidang departemen seperti Production, Engineering / Maintenance, Production Engineering, PPIC, Purchasing, QA/QC, Marketing, Finance, dll.
Instruktur Training
Indro Agung Handoko, telah berkecimpung di dalam dunia industri lebih dari 15 tahun. Maintenanance dan Produktifitas, 2 hal yang sangat berkaitan dan saling menunjang telah dikembangkan menjadi suatu sinergi yang hebat dalam suatu sistem manufacture. Sejak tahun 1999 telah mempelajari dan mengetrapkan Konsep Total Preventive Maintenance (TPM) dan Kaizen dalam suatu industri. Kelebihan dan kekurangan dari implementasi TPM dan Kaizen ini telah dikenali dan diketemukan solusinya. Master di bidang TPM dan Kaizen diperoleh dengan mendapatkan akreditasi International dengan mendapatkan Sertifikat TPM dan Kaizen sampai dengan level Intermediate dari Omron – Jepang.
Perusahaan yang pernah ditangani antara lain:
PT. Keihin Indonesia, PT. Asian Isuzu Casting, PT. IDS Manufacturing Indonesia, PT. SGL, PT. Sumco Indonesia, PT. Pupuk Iskandar Muda, PT. Mulia Cemerlang Dian Persada, PT. Mulia Inti Pelangi, PT. Tunas Ridean, PT. Nakakin Indonesia, PT. Smurfit Container Indonesia, PT. Freyabadi Indotama, Perum Peruri, PT. Toyo Besq PPI, PT. Reiken, PT. Bridgestone Kalimantan Plantation, PT. Permata Era Dua Satu, PT. Hyundai Indonesia Motor, PT. Jembo Cable, PT. Barikin Sakti, PT. Charoen Pokphan Indonesia, PT. Cipta Niaga Gas, PT. DNP Indonesia, PT. JST Indonesia, PT. Gerak Mitra Tangguh, PT. Honda Lock Indonesia, PT. Daehan Global, PT. Sunstar Engineering Indonesia, PT. Gelora Djaja, PT. Sorini Towa Berlian Corporindo  and many else.
Jadwal Increasing Manufacturing Profit through Lego Training Tahun 2013
Jakarta, 7 – 8 Februari 2013
Jakarta, 7 – 8 Mei 2013
Jakarta, 3 – 4 Oktober 2013
Investasi Increasing Manufacturing Profit through Lego Training
Pendaftaran per peserta  : Rp. 3.999.000

Fasilitas Training Increasing Manufacturing Profit through Lego Training
Modul Training yang berkualitas (hardcopy dan softcopy), Training Kit: Goodie Bag, Tshirt, Agenda, CD, Lokasi training yg nyaman di hotel berbintang empat / lima, Makan Siang, coffee / tea break, Sertifikat, Foto bersama seluruh peserta
Gratis orang ke 5, untuk pendaftaran 4 orang dari satu perusahaan
LOKASI TRAINING
Arion Swiss-Belhotel Kemang ( ex Grand Flora Kemang ) Jalan Kemang Raya no. 7 Kebayoran Baru Jakarta 12730 DKI Jakarta, Indonesia Tel +62217198000 Fax +62217190088
Website: http://www.swiss-belhotel.com/Indonesia/Jakarta/jakarta-kemang.
Lokasi Hotel Tempat Penyelenggaraan Training dapat dilihat disini
FAQ ( Frequently Asked Question)
Silahkan klik link ini atau link Frequently Ask Question untuk mengetahui pertanyaan – pertanyaan yang sering dilontarkan seputar Training yang kami selenggarakan.
Phitagoras sudah disertifikasi ISO 9001:2015 oleh BSI dengan nomor sertifikat FS 669848 dan OHSAS 18001:2007 dengan nomor sertifikat OHS 669850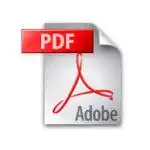 Increasing Manufacturing Profit through Lego Training

Share on Whatsapp