MENGAPA MEMILIH PHITAGORAS?
Berdiri sejak tahun 2003, Phitagoras merupakan PJK3 Resmi Kemnaker dan satu – satunya QHSE Training & Consulting di Indonesia yang sudah memiliki sertifikat ISO 9001:2015 & OSHAS 18001:2007 dari British Standards Institution (BSI) serta memiliki 3 akreditasi internasional dari NEBOSH UK, CIEH UK dan British Safety Council. Phitagoras juga memperoleh lisensi Tempat Uji Kompetensi BNSP melalui LSP K3 ICCOSH dan LSP OSHE Nusantara.
TRAINING VALIDASI METODE UJI
Untuk mengetahui performance suatu metode secara periodik seiring dengan perubahan kinerja peralatan laboratorium yang digunakan di dalam metode uji tersebut, dan untuk memenuhi persyaratan ISO 17025 yang salah satu klausulnya mensyaratkan validasi metode uji sehingga presisi dan akurasinya bisa dipertanggung jawabkan.
GARIS BESAR MATERI TRAINING VALIDASI METODE UJI
• General Overview
• Method Validation against Method Verification
•  Testing Method & Measurement Process
• Investigating Measuremet Sensitivity (Detection Limit and Quantitation Limit)
• Establishing Linearity of Measurement
• Estimation of Highest Limit of Measurements
• Determination of Accuracy and Precision
• Comparison to Reference Method
• Investigating Method Selectivity
• Determination of Method Ruggedness/Robustness
SIAPA YANG PERLU MENGHADIRI TRAINING VALIDASI METODE UJI INI ?
Training validasi metode uji ini perlu dihadiri oleh manajer Pelatihan dan Pengembangan, Manajer Mutu, Manajer Teknis, Manajer Laboratorium, Teknisi penguji dan teknisi kalibrasi, Penyelia Laboratorium, Wakil Manajemen (Management Representative), Semua yang terkait dalam pengembangan manajemen laboratorium yang memenuhi ISO 17025 :2005 di perusahaan / organisasi / unit usaha / laboratorium
DURASI TRAINING VALIDASI METODE UJI
14 jam efektif (2 hari kerja)
TRAINER
 JADWAL TRAINING VALIDASI METODE UJI Tahun 2019
Jakarta, 23 – 24 Januari 2019
Jakarta, 1 – 2 April 2019
Jakarta, 17 – 18 Juli 2019
Jakarta, 9 – 10 Oktober 2019
INVESTASI TRAINING VALIDASI METODE UJI
Rp. 4.999.000,- Rp.4.199.000,- (Harga Normal)
Rp. 3.699.000,- (Pendaftaran & pelunasan 1 minggu sebelum training)
Gratis orang ke 5, untuk pendaftaran 4 orang dari satu perusahaan
Fasilitas Training: Modul Training yang berkualitas (hardcopy dan softcopy), Training Kit, Tempat training yg nyaman di hotel berbintang, Makan Siang, coffee / tea break, Sertifikat, Foto bersama seluruh peserta
LOKASI TRAINING
Lokasi Hotel Tempat Penyelenggaraan Training dapat dilihat disini
FAQ ( Frequently Asked Question)
Silahkan klik link ini atau link Frequently Ask Question untuk mengetahui pertanyaan – pertanyaan yang sering dilontarkan seputar Training yang kami selenggarakan.
PERUSAHAAN YANG TELAH MENGHADIRI TRAINING VALIDASI METODE UJI, DIANTARANYA  :
• Balai Pengujian & Identifikasi Barang Tipe A Jakarta
• PT. Activis Indonesia
•  PT. IKPP Serang
• PT. RAPP
• PT. Kalbe Morinaga Indonesia
• PT. Mars Symbiosciences Indonesia
• PUSDIKLAT Migas
• SUCOFINDO
• PT. Australia Indonesian Milk Industries
• PT. Freyabadi Indotama
• PT. Kansai Paint Indonesia
• PT. Semen Gresik
• PT. Medion
• PT. Sud Chemie Indonesia
• Dexa Medica
• balai Besar Teknologi Energi – BPPT
• PT. Riau Andalan Pulp and Paper
• PT. Mattel Indonesia
• PT. Kievit indonesia
• Seameo Tropmed
Terimakasih kepada seluruh peseta training validasi metode uji, semoga materi yang didapat dari training validasi metode uji ini dapat bermanfaat bagi seluruh peserta.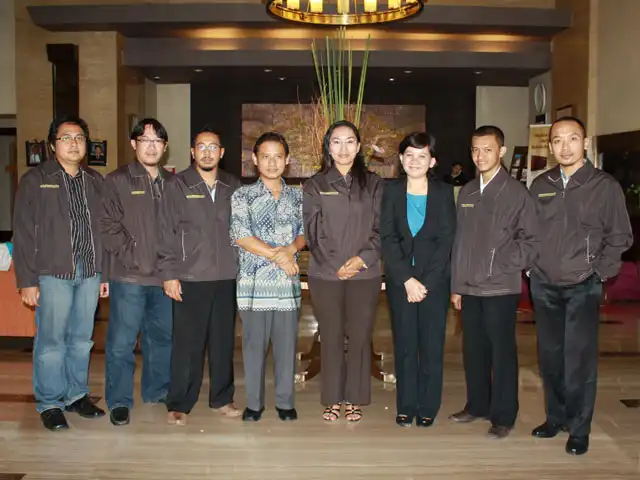 Phitagoras sudah disertifikasi ISO 9001:2015 oleh BSI dengan nomor sertifikat FS 669848 dan OHSAS 18001:2007 dengan nomor sertifikat OHS 669850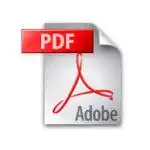 Download Silabus Training Validasi Metode Uji