MENGAPA MEMILIH PHITAGORAS?
Berdiri sejak tahun 2003, Phitagoras merupakan PJK3 Resmi Kemnaker dan satu – satunya QHSE Training & Consulting di Indonesia yang sudah memiliki sertifikat ISO 9001:2015 & OSHAS 18001:2007 dari British Standards Institution (BSI) serta memiliki 3 akreditasi internasional dari NEBOSH UK, CIEH UK dan British Safety Council. Phitagoras juga memperoleh lisensi Tempat Uji Kompetensi BNSP melalui LSP K3 ICCOSH dan LSP OSHE Nusantara.
Pernahkan Anda menghitung berapa kerugian yang diakibatkan karena kerusakan mesin atau peralatan saat proses produksi berlangsung? Kemudian bagaimana jika proses perbaikan yang dilakukan terganggu karena ketiadaan spare part?
Nilai kerugiaan atas kejadian tersebut, dipastikan sangat besar. Tidak hanya kerugiaan yang dapat dihitung, juga kerugian yang tak dapat dihitung seperti image dan kepercayaan pelanggan.
Maka demikian, penerapan program perawatan mesin atau peralatan yang efektif, serta pengendalian manajemen suku cadang (spare part management) menjadi sangat penting. Pengendalian suku cadang ini dalam hal : penentuan keputusan suatu barang diperlukan, termasuk perlu atau tidaknya melakukan penyimpanan, kepada siapa pembelian dilakukan, kapan dilakukan pemesanan, apa dan berapa yang dipesan, tingkat dan jaminan mutu suku cadang yang diperlukan, anggaran suku cadang, dan sebagainya.
Sasaran Pelatihan :
Memahami konsep modern maintenance yang efektif
Mampu menghitung performansi maintenance
Memahami strategi penyediaan spare part
Memahami dan mampu melakukan pengendalian spare part
Mampu menyediakan barang yang diperlukan dalam proses overhaul
Mampu mengelola suku cadang dengan efisien
Garis Besar Materi :
Maintenance Management
Preventive and predictive maintenance
Total productive maintenance
Perhitungan OEE, MTBF, dan MTTR
Maintenance capability and Improvement
Strategi pengendalian Persediaan Barang spare part
Pengendalian spare untuk kebutuhan over haul
Klasifikasi Suku Cadang dan Klasifikasi Peralatan
Perhitungan Pergantian Persediaan dan Administratsi suku cadang
Pengendalian Stock Spare Part : Safety Stock, over Stock, dan Dead Stock
Perencanaan Kebutuhan Spare part dan Biaya persediaan pengaman
Perhitungan persediaan pengaman
Perhitungan dan analisa biaya sparepart
Pengendalian faktor terjadinya kehilangan barang
PESERTA PROGRAM
General Manager, Middle Manager, Section Head, Group Leader,
DURASI PROGRAM
Dua Hari (Pkl. 08.30 ~ 16.30)
METODE PELATIHAN
Pelatihan interaktif, latihan, studi kasus, diskusi kelompok, peresentasi kelompok, menyusun implementasi program.
Instruktur Training Spare Part Management

JADWAL TRAINING INTEGRATED MAINTENANCE & SPARE PARTS MANAGEMENT: Please Call Us
INVESTASI TRAINING INTEGRATED MAINTENANCE & SPARE PARTS MANAGEMENT: Please Call Us
FAQ ( Frequently Asked Question)
Silahkan klik link ini atau link Frequently Ask Question untuk mengetahui pertanyaan – pertanyaan yang sering dilontarkan seputar Training yang kami selenggarakan.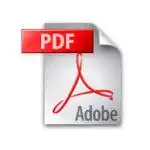 Download Silabus
Please read our privacy policy

Share on Whatsapp