Training First Aid Sertifikasi KEMNAKER, Jakarta 28 – 30 Januari 2020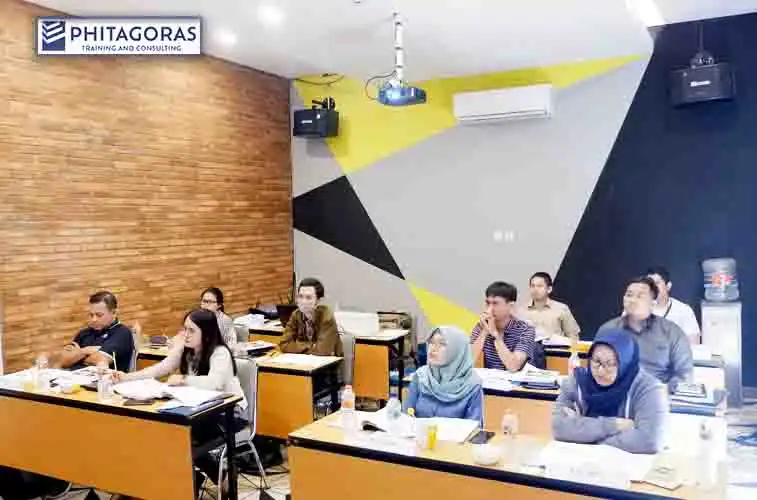 Training First Aid– Alhamdulillah,  Phitagoras Training and Consulting kembali mengadakan Training First Aid Training berlangsung selama 3 hari yaitu tanggal 28-30 Januari 2020  di Yello Hotel Manggarai, Jakarta Selatan, Pada kesempatan kali ini disampaikan  oleh Trainer Ibu dr.NK. Wachyusi
Pada Training First Aid/P3K ini para peserta training tidak hanya mendapatkan teori  saja namun juga pengalaman luar biasa yang disampaikan oleh trainer. hal ini dilakukan agar pada saat selesai seminar diharapkan para peserta mampu melaksanakan budaya First Aid/P3K di perusahaan serta mengimplementasikan di tempat kerja masing – masing.
Para peserta akan diberikan sertifikat  Training First Aid/P3K.yang di keluarkan oleh Phitagoras Training and Consulting
Semoga apa yang didapat dari Training First Aid/P3K ini bisa bermanfaat bagi bapak/ibu sekalian dan perusahaan tempat bekerja. Sampai jumpa di training lainnya yang diselenggarakan oleh Phitagoras Training and Conslulting.
:
Phitagoras Training and Consulting Ruko Golden Boulevard Blok Q no 19, Jl. Pahlawan Seribu – BSD City Serpong, Tangerang Selatan 15322 Telp : 021 – 53161424, 021 – 53161425 Email: info@phitagoras.co.id
Baca Selengkapnya mengenai : Training First Aid

Share on Whatsapp