MENGAPA MEMILIH PHITAGORAS?
Berdiri sejak tahun 2003, Phitagoras merupakan PJK3 Resmi Kemnaker dan satu – satunya QHSE Training & Consulting di Indonesia yang sudah memiliki sertifikat ISO 9001:2015 & OSHAS 18001:2007 dari British Standards Institution (BSI) serta memiliki 3 akreditasi internasional dari NEBOSH UK, CIEH UK dan British Safety Council. Phitagoras juga memperoleh lisensi Tempat Uji Kompetensi BNSP melalui LSP K3 ICCOSH dan LSP OSHE Nusantara.
TRAINING UNCERTAINTY MEASUREMENT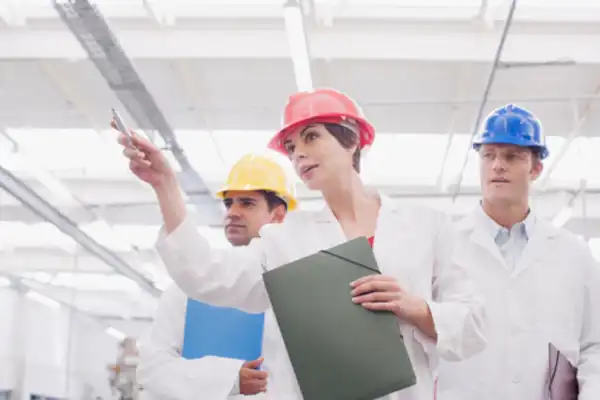 Di Era perdagangan bebas ini, para pelaku bisnis dituntut untuk bertindak sangat hati-hati dalam menjaga mutu produknya karena ketatnya persaingan diantara para pesaingnya. Salah satu faktor yang sangat penting dalam rantai produksi untuk menjaga mutu tersebut adalah kebenaran pengukuran tiap komponen yang membentuk produk tersebut. Kebenaran pengukuran ini dinyatakan oleh laboratorium penguji yang berkompeten. Menyadari hal tersebut PT. Phitagoras Global Duta berusaha untuk berbagi pengalaman dengan membantu industri, organisasi, instansi, laboratorium, dan pelaku bisnis untuk memahami dan melaksanakan kegiatan menjaga kompetensi laboratorium penguji dengan menerapkan Sistem Manajemen Laboratorium berdasarkan ISO 17025:2008. Salah satu unsur penting dalam penerapan sistem manajemen ini adalah perhitungan ketidakpastian pengukuran.
Mengingat hal itu, maka PT. Phitagoras Global Duta menyelenggarakan Pelatihan Estimasi Ketidakpastian Pengukuran pada Laboratorium Penguji/Kalibrasi / Training Uncertainty measurement
TUJUAN TRAINING UNCERTAINTY MEASUREMENT
Memahami prinsip perhitungan ketidakpastian pengukuran untuk laboratorium
Mampu melakukan perhitungan ketidakpastian pengukuran untuk laboratorium
Memahami bagaimana menyelesaikan masalah dalam perhitungan ketidakpastian pengukuran
SILABUS TRAINING UNCERTAINTY MEASUREMENT:
Review Laboratory Management System based on ISO/IEC 17025:2005
Term and definition related to uncertainty
Concept of Uncertainty of measurements
Statistical concept
Probability distribution & uncertainty
Significant digits & uncertainty
Detection limit & uncertainty
Exercise of estimation of uncertainty for testing results
SIAPA YG HARUS MENGHADIRI TRAINING UNCERTAINTY MEASUREMENT INI ?

Quality Managers pada laboratorium penguji
Technical Managers pada laboratorium penguji
Supervisors pada laboratorium penguji
Technician pada laboratorium penguji
Kepala Laboratorium Penguji
Semua yang terkait dalam pengembangan manajemen laboratorium yang memenuhi ISO 17025 :2005 di perusahaan / organisasi / unit usaha / laboratorium
DURASI TRAINING UNCERTAINTY MEASUREMENT
14 jam efektif  (2 hari kerja)
TRAINER
JADWAL TRAINING UNCERTAINTY MEASUREMENT: Please Call 
INVESTASI TRAINING UNCERTAINTY MEASUREMENT: Please Call Us
LOKASI TRAINING
Untuk melihat lokasi training silahkan klik disini
FAQ ( Frequently Asked Question)
Silahkan klik link ini atau link Frequently Ask Question untuk mengetahui pertanyaan – pertanyaan yang sering dilontarkan seputar Training yang kami selenggarakan.
PERUSAHAAN YANG TELAH MENGIKUTI TRAINING UNCERTAINTY MEASUREMENT DIANTARANYA :
PT. Riau Andalan Pulp&Paper, PT. Coca Cola Bottling Indonesia, PT. Semen Gresik, PT. ISM Bogasari Mills, PT. Scheider Electric Manufacturing, PT.Indocement Tunggal Prakarsa, PT. Charoen Pokphand Indonesia, Dinas PU. Bina Marga Jatim, PT. Pertamina (Persero) UP II Dumai, PT. DEXA Medica, PT. Nike Inc, PT. Jababeka Infrastruktur, UI, PT. Hyprowira Adhitama, Biofarma, PT. Mitutoyo Indonesia, PT. Kievit Indonesia, PT. GMF Aero Asia, IKPP, PT. Santos Premier Krimer, Vico Indonesia, PT. Badak NGL, ConocoPhillips, PT. Eastern Pearl Flour Mills, PT. Citra Ina Feedmill, PT. Chevron Pacific Indonesia, PT. GS Battery, PT. Asahimas Chemical dll
Terimakasih kepada seluruh peseta training uncertainty measurement, semoga materi yang didapat pada training uncertainty measurement tsb bisa bermanfaat dan dapat di aplikasikan.
Phitagoras sudah disertifikasi ISO 9001:2015 oleh BSI dengan nomor sertifikat FS 669848 dan OHSAS 18001:2007 dengan nomor sertifikat OHS 669850