MENGAPA MEMILIH PHITAGORAS?
Berdiri sejak tahun 2003, Phitagoras merupakan PJK3 Resmi Kemnaker dan satu – satunya QHSE Training & Consulting di Indonesia yang sudah memiliki sertifikat ISO 9001:2015 & OSHAS 18001:2007 dari British Standards Institution (BSI) serta memiliki 3 akreditasi internasional dari NEBOSH UK, CIEH UK dan British Safety Council. Phitagoras juga memperoleh lisensi Tempat Uji Kompetensi BNSP melalui LSP K3 ICCOSH dan LSP OSHE Nusantara.
Training ISO 22000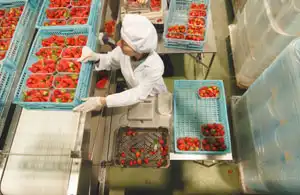 Food Safety Management Systems (Sistem-Sistem Manajemen Keamanan Makanan) berdasarkan ISO 22000 membantu organisasi untuk menatalaksana risiko-risiko yang berkaitan dengan makanan dan minuman. Sistem-sistem manajemen tersebut perlu memperhitungkan tidak saja peraturan dasar makanan dan praktek-praktek tempat kerja yang dapat diterima, tetapi juga meliputi rencana-rencana kemungkinan untuk terjadinya krisis seperti penarikan kembali produk. Semua jenis praktek tersebut membentuk dasar suatu Food Safety Management System. Standar ini mencakup key elements untuk membentuk Food Safety, dimana salah satu key element tersebut adalah HACCP yang dirancang untuk digunakan pada semua segmen industri pangan mulai penanaman, pemanenan, pengolahan, pabrikasi, distribusi dan penjualan sampai pada penyiapan makanan untuk dikonsumsi.  Program-program prasyarat seperti GMP yang diterapkan saat ini (current Good Manufacturing Practices, cGMPs) merupakan suatu dasar yang yang penting bagi keberhasilan pengembangan dan penerapan rencana HACCP.  Sistem keamanan pangan yang didasarkan pada HACCP telah diterapkan dengan sukses pada pabrik pengolahan makanan, toko penjual makanan dan operasi jasa pelayanan makanan.
GARIS BESAR PROGRAM TRAINING ISO 22000
• Introduction to Food Sasety Management System
• The Business case for the ISO 22000:2005 standard
• Pre- Requisite Programs
• CODEX Principles
• Hazard Analysis
• Requirment of ISO 22000:2005 Series
• Implementation
• Accreditation and Certification
MANFAAT TRAINING ISO 22000
•  Memahami persyaratan dari Food Safety Management System berdasarkan ISO 22000:2005
•  Memahami keuntungan yang dapat diperoleh perusahaan dari penerapan ISO 22000:2005
•  Memahami persyaratan untuk proses sertifikasi
SIAPA YANG HARUS MENGHADIRI TRAINING ISO 22000 ?? Wakil Manajemen atau pengendali Sistem Manajemen di organisasi atau Team yang ditunjuk untuk menjalankan sistem di organisasi, termasuk pemilik proses kunci, manajer, supervisor yang terlibat dalam pembuatan sistem manajemen DURASI TRAINING ISO 22000 14 jam efektif (2  hari) TRAINER TRAINING ISO 22000
| | |
| --- | --- |
| | |
| (klik untuk melihat cv singkat trainer) | |
SCHEDULE TRAINING ISO 22000 Please Call Us
INVESTMENT Please Call Us
LOKASI TRAINING
Untuk melihat lokasi training silahkan klik disini
FAQ ( Frequently Asked Question)
Silahkan klik link ini atau link Frequently Ask Question untuk mengetahui pertanyaan – pertanyaan yang sering dilontarkan seputar Training yang kami selenggarakan.
Perusahaan yang telah mengikuti training iso 22000
1.  PT. INCO Medical Services
2.  PT. International Nickel Indonesia Tbk
Phitagoras sudah disertifikasi ISO 9001:2015 oleh BSI dengan nomor sertifikat FS 669848 dan OHSAS 18001:2007 dengan nomor sertifikat OHS 669850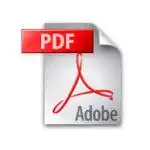 Please read our privacy policy

Share on Whatsapp