MENGAPA MEMILIH PHITAGORAS?
Berdiri sejak tahun 2003, Phitagoras merupakan PJK3 Resmi Kemnaker dan satu – satunya QHSE Training & Consulting di Indonesia yang sudah memiliki sertifikat ISO 9001:2015 & OSHAS 18001:2007 dari British Standards Institution (BSI) serta memiliki 3 akreditasi internasional dari NEBOSH UK, CIEH UK dan British Safety Council. Phitagoras juga memperoleh lisensi Tempat Uji Kompetensi BNSP melalui LSP K3 ICCOSH dan LSP OSHE Nusantara.
TRAINING CHEMICAL HAZARDOUS HANDLING
A hazardous material is a material which is capable of producing harmful physical or health effects. Harmful physical effects include fire, sudden release of pressure, explosion, and other violent reactions. Harmful health effects include acute conditions and chronic conditions. Acute conditions develop soon after over-exposure to hazardous materials and include burns, rashes, respiratory distress, convulsions, and possibly even death. Chronic conditions develop after long term exposure to hazardous materials and include cancers, nervous system disorders, and damage to other organ systems.
The skill and information that will be learned about :
How to safe and proper storage and handling of Hazardous Materials.
How to manage spill and waste handling
Absorption, inhalation, and ingestion risks.
MSDS and Labelling.

Proper procedures.
Using protective equipment.
Physical and health hazards.
Irritants, sensitizers, asphyxiants and carcinogen
Training Chemical Hazardous Handling Content :
Basic Rules For Safe Chemical Handling
Physical Properties Of Chemicals
General Concepts Of Toxicology
Chemical Storage Requirements
Physical hazards.
Flammables/combustibles/explosives/oxidizers.
Toxic substances and carcinogens.
Acute and chronic health effects.
Labels and MSDSs.

Basic first aid for injuries caused by chemicals.
Contaminated Employee
Clean-Up Of Spills
Personal protective equipment (PPE)
Do's and Dont's of working with hazardous materials
Classification of a Hazardous Material
Disposal of Hazardous Materials
Incompatible Materials
Who should attend this training chemical hazardous handling ?
Anyone interested in improving health and safety and productivity will benefit from attending this program, including:
•    Health and Safety Committee members
•    Managers, supervisors and worker
•    Facility managers
•    Human resources managers
•    Senior managers
•    Others with health and safety responsibilitie
TRAINER TRAINING CHEMICAL HAZARDOUS HANDLING
SCHEDULE TRAINING CHEMICAL HAZARDOUS HANDLING 2019
Jakarta, 12 – 13 Februari 2019
Surabaya, 19 – 21 Maret 2019
Jakarta, 9 – 10 Mei 2019
Surabaya, 25 – 26 Juni 2019
Jakarta, 21 – 22 Agustus 2019
Surabaya, 18 – 19 September 2019
Jakarta, 6 – 7 November 2019
Surabaya, 17 – 18 Desember 2019
INVESTMENT:
Rp. 5.000.000,- Rp. 4.199.000,- (Harga Normal)
Rp. 3.999.000,- (Pendaftaran & pelunasan 1 minggu sebelum training)
Gratis orang ke 5, untuk pendaftaran 4 orang dari satu perusahaan
Fasilitas Training: Modul Training yang berkualitas (hardcopy dan softcopy), Training Kit, Souvenir, Tempat training yg nyaman di hotel berbintang, Makan Siang, coffee / tea break, Sertifikat, Foto bersama seluruh peserta
FAQ ( Frequently Asked Question) Silahkan klik link ini atau link Frequently Ask Question untuk mengetahui pertanyaan – pertanyaan yang sering dilontarkan seputar Training yang kami selenggarakan.
Phitagoras sudah disertifikasi ISO 9001:2015 oleh BSI dengan nomor sertifikat FS 669848 dan OHSAS 18001:2007 dengan nomor sertifikat OHS 669850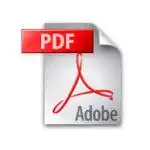 Download Silabus Training Chemical Hazardous Handling


Share on Whatsapp