TRAINING MANAGING QUALITY ASSURANCE
Pernahkan perusahaan Anda di hadapkan pada kondisi :
Banyaknya komplain dari pelanggan, baik melalui call center, surat, formulir saran, atau surat pembaca?
Tingginya waktu kerja terbuang untuk melakukan pekerjaan ulang, karena proses kerja tidak efektif?
Merasa kurangnya waktu kerja dibandingkan tugas kerja, karena tinggi kesalahan dalam proses?
Cost of Poor Quality (COPQ) meningkat  karena internal failure maupun external failure?
Masalah-masalah tersebut terjadi, karena kualitas proses yang tidak efektif. Maka, pengendalian kualitas proses, merupakan jalan menuju tingkat kesalahan nol (zero defect) dalam rangka memenuhi kepuasan pelanggan.
Dampak dari peningkatan kualitas proses, tentunya akan memberikan efek domino bagi : peningkatan kepuasan pelanggan, efisiensi proses, peningkatan performance bisnis, peningkatan  jumlah pelanggan, peningkatan ekspansi pasar, dan peningkatan keuntungan perusahaan.
Sasaran Program Training Managing Quality Assurance
Setelah mengikuti training Managing Quality Assurance ini, peserta mampu :
Memahami pentingnya poengendalian kualitas proses sebagai keunggulan operasi perusahaan
Mengukur dan mengidentifikasi Cost of Quality dan Cost of Poor Quality
Memahami teknik dan konsep Manajemen Quality Assurance meliputi Quality Planning, Quality Control, dan Quality Improvement.
Menyusun rencana penerapan Manajemen Quality Assurance di perusahaan
Garis Besar Program Training Managing Quality Assurance
• Managing Quality in The Organization
•  Principle of Quality Assurance
• Develop Quality Planning
• Measuring Cost of Quality and Cost of Poor Quality
• Quality Policy Deployment
• Develop Quality Control System
• Improved Critical to Quality (CTQ) and Critical to Process (CTP)
• Improved Quality Standard
• Improved Capability Process and Stability
• Develop Quality Improvement Program
• Managing Quality Improvement
• Implementing Lean Management and Six Sigma Quality
• Case Study & Analysis
Peserta Yang Harus Mengikuti Training Managing Quality Assurance
General Manager, Senior Manager, Manager, Assistant Manager, Supervisor, Kepala Bagaian, dll.
Metode Training Managing Quality Assurance
Presentasi materi, diskusi, analisa kasus, presentasi kelompok, tugas latihan,
Durasi Training Managing Quality Assurance
2 hari (08.30 – 16.30)
Instruktur :
Klien-klien yang telah ditanganinya antara lain :
Manufacturing Company: Pencil Lead Indonesia, Goodyear Indonesia, Cometa Can Indonesia, Sumitomo Electric Wintec Indonesia, DuPont Powder Coatings Indonesia, American Standard Indonesia, Yasulor Indonesia, Linfox Indonesia, Bumimulia Indah Lestari, Sumatera Prima Fibreboard, Indofarma, Biotis Agrindo, Indonesia Steel Tube Work, Danone Dairy Indonesia, Federal Nittan Indonesia, Actavis Indonesia, Inter Aneka Kimia Lestari, Schneider Indonesia, Sanyo Prescision Batam, Saitama Stamping Indonesia, Tekpack Asia, Frigorex Indonesia, Tirta Investama (Aqua), Eterindo Wahanatama, Tbk, Bukit Muria Jaya, Mulia Kniting, Goodrich Pindad, Knauf Gypsum Indonesia, Forta Larese, LG Innotek Indonesia, Banshu Electric Indonesia, Goodrich Pindad Aeronautical System Indonesia, KALBE FARMA Tbk (Semen Andalas), ROKI Indonesia, Enkei Indonesia, Volex Indonesia, NOK Indonesia, NSK Manufacturing Indonesia.
Service Company  : Gramedia Majalah, Bank Syariah Mandiri, Bank Mandiri, Adira Multi Finance, SDIT Shifa Fikria, SKB Jakarta Timur, Trac Astra, PLN, Jasa Marga, Bank Resona Perdania, Batavia Air, Buana Sakti (Sampoerna Strategic Square), Subur Brother, Petrosea Tbk.,
JADWAL TRAINING MANAGING QUALITY ASSURANCE Tahun 2015
Jakarta, 8 – 9 April 2015
Jakarta, 1 – 2 Juli 2015
Jakarta, 6 – 7 Oktober 2015
INVESTASI TRAINING MANAGING QUALITY ASSURANCE
Pendaftaran per peserta                                  Rp. 4.199.000,-
Pendaftaran & Pelunasan 2 minggu sebelum training dilaksanakan akan mendapatkan potongan harga sebesar Rp. 250.000,-
Modul Training yang berkualitas (hardcopy dan softcopy), Training Kit: Goodie Bag, Tshirt, Agenda, CD, Lokasi training yg nyaman di hotel berbintang empat / lima, Makan Siang, coffee / tea break,Sertifikat, Foto bersama seluruh peserta
Gratis orang ke 5, untuk pendaftaran 4 orang dari satu perusahaan
LOKASI TRAINING
Arion Swiss-Belhotel Kemang ( ex Grand Flora Kemang ) Jalan Kemang Raya no. 7 Kebayoran Baru Jakarta 12730 DKI Jakarta, Indonesia Tel +62217198000 Fax +62217190088
Website: http://www.swiss-belhotel.com/Indonesia/Jakarta/jakarta-kemang.
Lokasi Hotel Tempat Penyelenggaraan Training dapat dilihat disini
FAQ ( Frequently Asked Question)
Silahkan klik link ini atau link Frequently Ask Question untuk mengetahui pertanyaan – pertanyaan yang sering dilontarkan seputar Training yang kami selenggarakan.
Testimonial Peserta Training Managing Quality Assurance :
"Training Managing Quality Assurance ini menarik dan berkualitas." Lutfi DS, PT. Bukit Muria Jaya
"Trainer sangat tau masalah para trainee, problem solving sangat baik, ketepatan waktu baik." Lumbresto Oberlin, PT. Pundi Kencana
"Training Managing Quality Assurance ini baik karena tidak hanya teori namun banyak menginspirasi dengan contoh aplikasi." Afrida Noor, PT. Propan Raya 
"Materi training managing quality assurance sangat mengena untuk diimplementasikan di perusahaan." Sigit Widjanarko, PT. Tenma Indonesia
"Selama training yang berkesan adalah saat aplikasi contoh dari cara2 improvement yang terdapat dalam materi jadi tidak hanya sekedar materi tetapi juga implementasi dan cara berpikirnya juga." Paul O, Erha Medicals
"Materi yang diberikan menarik, cara penyampaian materinya juga tidak membosankan." Lusiana, Erha Medicals
Perusahaan yang telah mengikuti training managing quality Assurance, diantaranya: 
PT. Propan Raya
Erha Medicals
PT. Bukit Muria Jaya
PT. Pundi Kencana
PT. Asiaplast Industries, Tbk
CIMB Niaga
PT. Tenma Indonesia
Phitagoras sudah disertifikasi ISO 9001:2008 oleh BUREAU VERITAS Certification, dengan no sertifikat: 234258

Phitagoras sudah disertifikasi OHSAS 18001:2007 oleh SAI GLOBAL Certification, dengan no sertifikat: HSM40409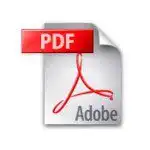 Download Silabus
Please read our privacy policy